Indian Hills head trainer wins NJCAA Athletic Trainer Of The Year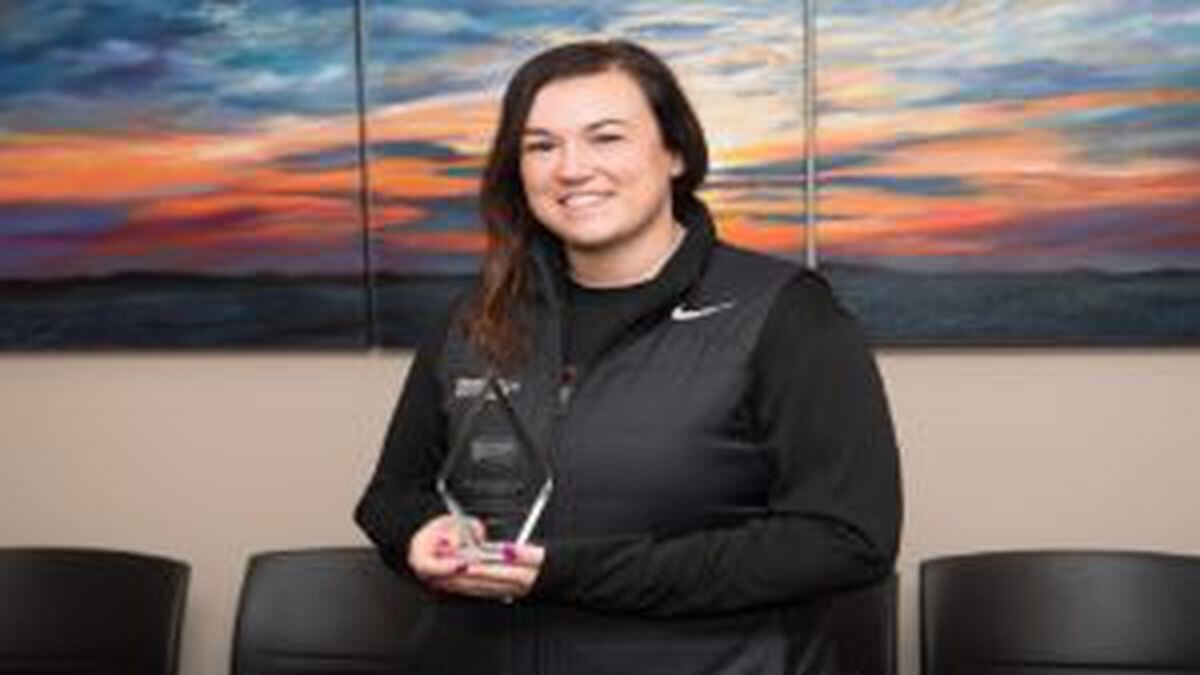 Published: Apr. 9, 2020 at 1:51 PM CDT
|
Updated: Mar. 31, 2020 at 1:50 PM CDT
OTTUMWA, IA (KYOU) - The head athletic trainer at Indian Hills Community College is the first recipient of the National Junior College Athletic Association's Athletic Trainer of the Year award.
The honor goes to a person at a NJCAA school who "best exemplifies the overall purpose of leading their institution, athletic department, and student-athletes through athletic training."
Kristin Mayson, who leads a department of four people, has been at Indian Hills since 2015. She oversees the athletic training of IHCC's 15 athletic teams and more than 300 student-athletes.
Last fall, Mayson took on additional duties as the Program Director of a new Sports Medicine program in the college's Arts and Sciences division.
She now teaches a full-time schedule of classes to students considering a possible career in athletic training. The program had over two-dozen students in the 2019 fall term.
In nominating Mayson for the national award, IHCC volleyball coach Lyndsey Michel said, "Whether it's counseling homesick freshmen, boosting the ego for the athlete with bruised pride, proactively treating nagging aches and pains, or recovering from a traumatic injury, Kristin lends profound wisdom to all athletes in need of motivation and inspiration. She is a fresh attitude."
Concussions are an issue that has come to the forefront of athletic training and treatment in recent years. Indian Hills Athletic Director Dr. Brett Monaghan points out that Mayson has developed a return-to-play protocol for IHCC athletes who have sustained a head injury.
She also works with faculty members who have student-athletes that have suffered a concussion and may be negatively affected in their classes.
Mayson is also credited with helping secure a full-time mental health counselor for the entire student population at Indian Hills, someone who works with Mayson and her staff to assist in the mental health needs of student-athletes as well.
Copyright 2020 KYOU. All rights reserved.