Bridge Church planning its return at Ottumwa campus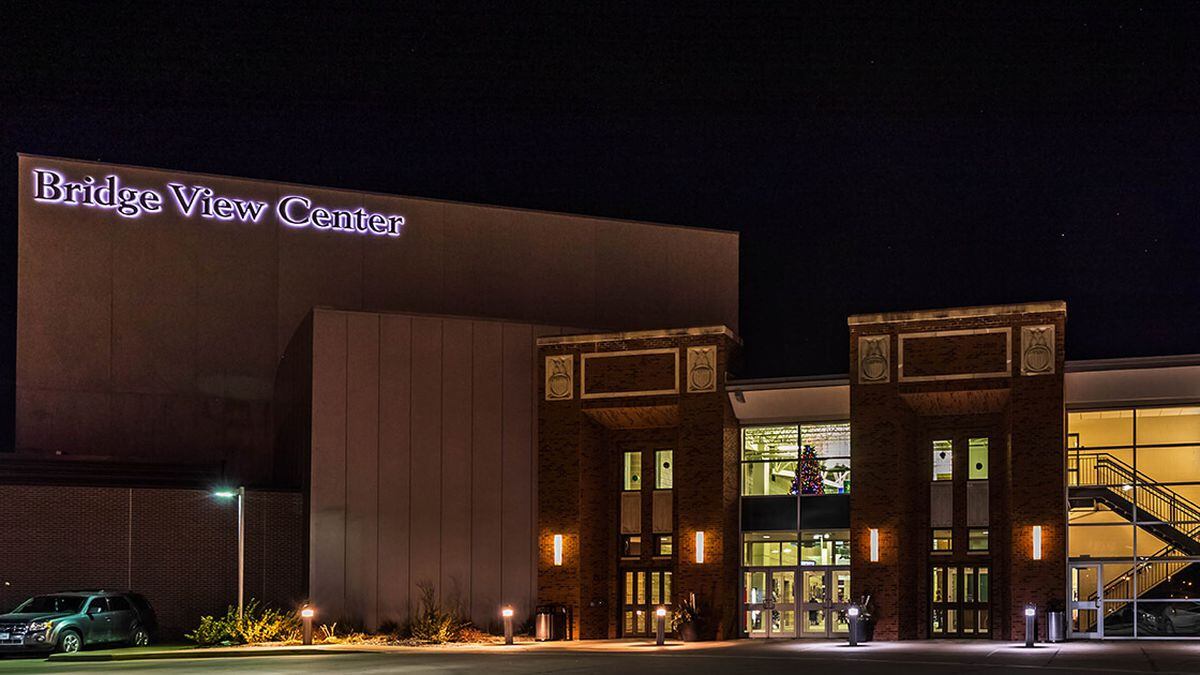 Published: May. 20, 2020 at 6:44 PM CDT
OTTUMWA, Iowa (KYOU) - As of May 1, churches and other spiritual gatherings were allowed to start meeting again while adhering to social distancing guidelines but many did not jump the gun. The Bridge Church is one of those churches, but some things were out of their control.
"We rent from school facilities and we rent from the Bridge View center, none of which have given us the green light," explained Lead Pastor Marty Schmidt.
However, according to Schmidt, the Bridge View Center in Ottumwa is confident they will soon be able to open their doors again and with that, the Bridge Church is prepared to begin meeting in person.
Starting May 27, next Wednesday, morning prayer gatherings will return in person and the following week, June 7, Growth Groups and Tribes will begin meeting as well. Schmidt jokingly said this schedule is written in pencil but it is subject to change at any time. June 14 is set for the first in-person gathering at the Bridge View Center, with July 12 set for the reopening date for Bridge Kids. The four-week gap between opening up and inviting back the children of the Bridge is something that the staff has focused on greatly.
"You're gonna have some who are just like 'this is overblown' and you're gonna have some people who are probably more like, 'no, this is a real issue for my family for this reason'. And so we hold that tension really well," said Schmidt.
"We're very environment driven. We think the environment allows us to share the message appropriately. And so one of the things that we value is being able to teach kids at a kid's level. So should we open up the door for an adult opportunity, it means that we aren't really dialing in towards a kid's level. So for us, we really want to get to that kid level as soon as possible."
Right now the Bridge is anticipating 50% occupancy when they open. They will follow social distancing by seating everybody for the first month and having a pre-registration for each of their three services. For now, the services will remain at 8, 9:30, and 11 A.M. unless the staff finds they need to allow more time between services to let people out and in. The service times may also be cut down by 10 minutes to allow for cleaning and wiping down hard surfaces.
For those who do not feel ready or comfortable coming back June 14, the Bridge will still be offering online services. Schmidt says they have gone through all of the necessary purchases and learnings of how to provide online live services.
"It's costly but we think we need to invest in keeping ourselves online forever and seen it as kind of like a lot of people's front door to experience with the bridge church, not just an option if I'm sick."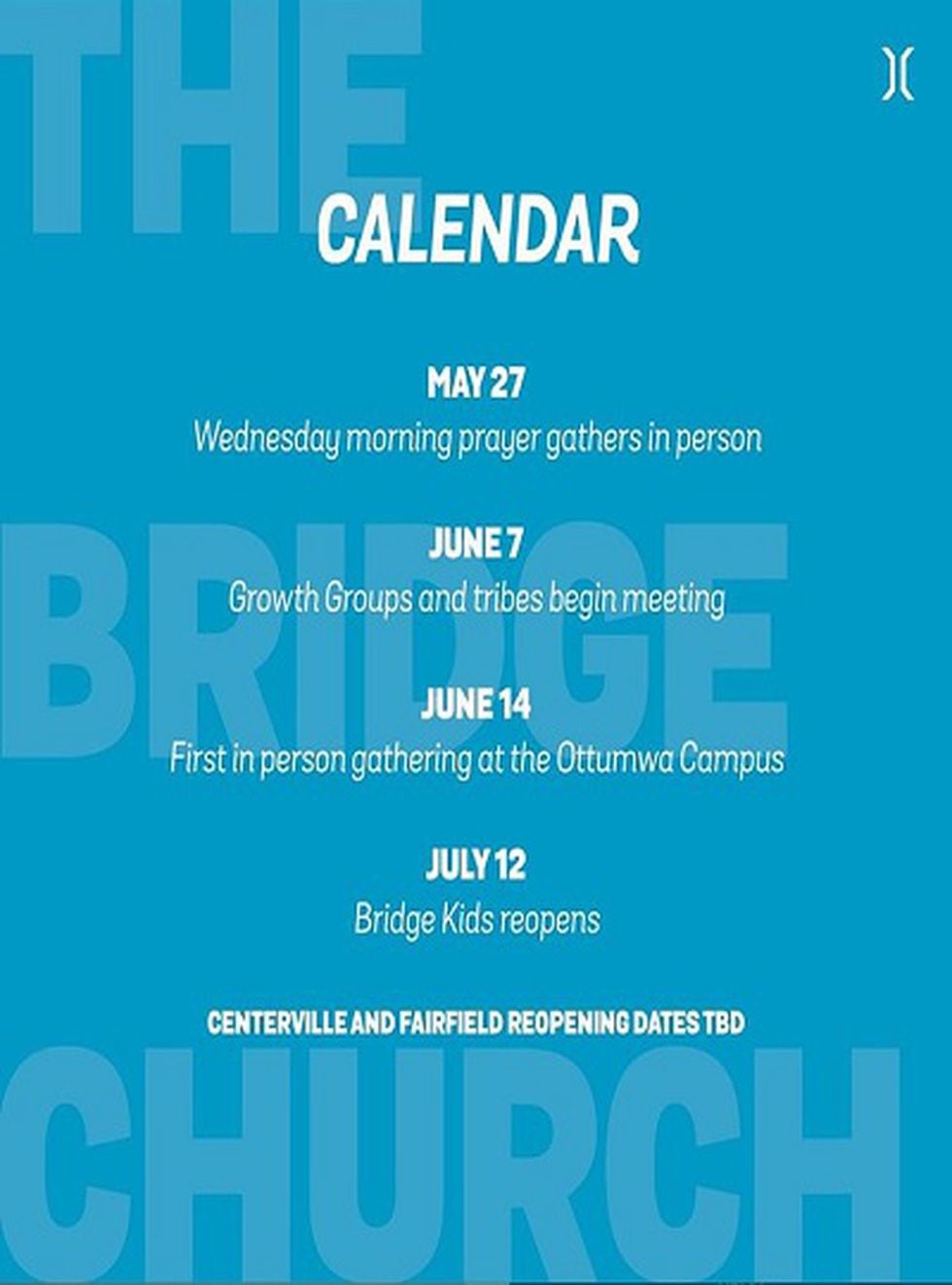 Copyright 2020 KYOU. All rights reserved.