Wapello County Sheriff's Office shares information on sex offender registry compliance checks
Published: May. 20, 2020 at 12:32 PM CDT
OTTUMWA, Iowa (KYOU) - Wapello County Sheriff Don Phillips says since February his office has implemented a sex offender registry compliance check program.
There are currently approximately 150 sex offenders registered as living in Wapello County.
The sheriff says every other month, the deputies split up the total number and travel to each offender's address. The deputies verify the address is correct and verify all
other relevant information provided by them is accurate and acceptable. During the course of this new program the whereabouts of several offenders have been
unknown and warrants have been issued.
Due to this new program four individuals appeared on the Iowasexoffender.gov 'Most Wanted' list. Those four individuals have since been arrested and removed off
the list.
But there is one individual on the Iowasexoffender.gov "Most Wanted' list that has warrants from the county.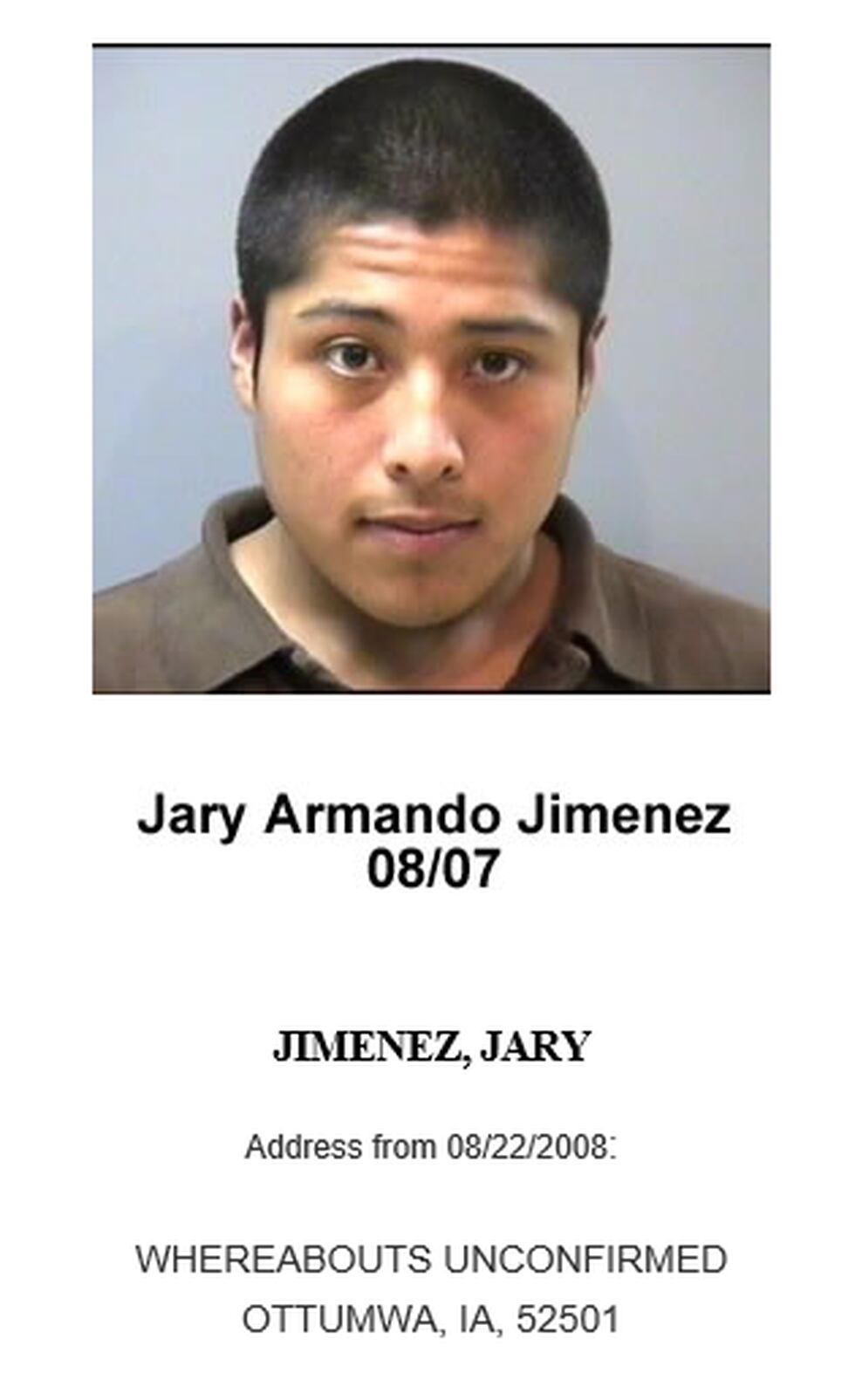 33-year-old, Jary Armando Jimenez, has multiple arrest warrants in Wapello County with two of them being Probation Violation for original charge of Lascivious Acts with a Child and then an arrest warrant for Sex Abuse in the 3rd Degree. The warrants were issued in 2007 & 2008 and are still active.
The whereabouts on Jimenez at this time are unknown. If you have any information on the whereabouts please contact the Wapello County Sheriff's Office (641) 684-4350, the Ottumwa Police Department (641) 683-0661, or local Law Enforcement if you live elsewhere.
If you wish to remain anonymous you can call the Wapello County Sheriff's Office's CRIME TIPLINE at (641) 684-4350 ext. #5 or email crimetips@wapellocounty.org.
Copyright 2020 KYOU. All rights reserved.