Judge sentences Matt Reynolds to two years in prison for trying to entice a minor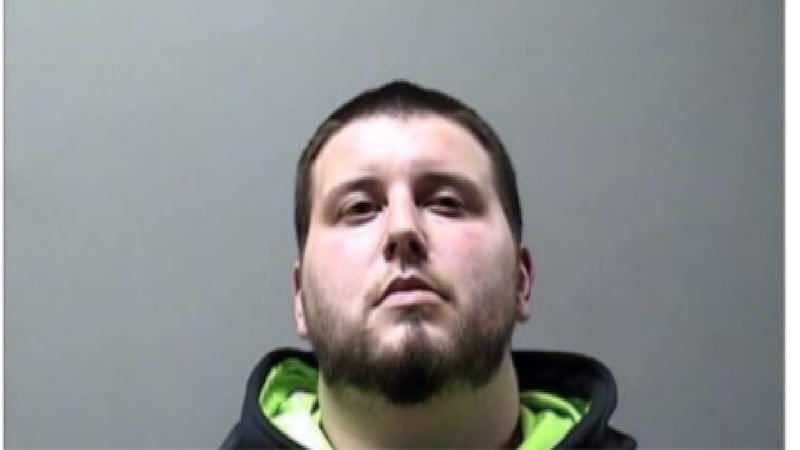 Updated: May. 27, 2021 at 3:52 PM CDT
OTTUMWA, Iowa (KYOU) - A judge sentenced Matthew Reynolds to two years in prison after being found guilty of attempted enticement of a minor.
The case goes back to 2018 when a child told police a man pulled up to her and told her to get into his car in Eldon. She screamed and the man drove off but was later
identified as Reynolds.
The Wapello County attorney said in a Facebook post the sentence is low, but it is the maximum allowed by law for this crime.
The County attorney goes on to say for those who believe that crimes against children should carry stiffer penalties, the county attorney recommends contacting your
legislator who has the authority to increase prison sentences for these crimes.
Now that Reynolds has been sentenced, the county attorney says Mahaska County will now continue with its case against Reynolds for indecent exposure.
According to court records, in March of this year, a child in Hedrick told police she was walking to the skate park in town and noticed a red truck driving beside her and
the driver was touching himself. She continued to the park where the driver then pulled into a nearby parking lot.
The child feeling uneasy left the park and the driver drove up next to her and was still touching himself.
As she continued to walk home the driver kept driving near her. The child ignored the driver and the driver then took off.
The child did get a license plate and gave it to police who were able to locate the vehicle and identify the driver as Matthew Reynolds.
Reynolds will be arraigned on this charge in June in Mahaska County.
Original story: A Wapello County jury found Mathew Reynolds guilty of attempted enticement of a minor.
The case dates back to October of 2018 when a young girl was riding her bike in the town of Eldon.
She claims she was approached by a man driving a car.
She told police the man identified as Reynolds pulled up to her, rolled down his window, and asked her "do you want a ride, get in."
The girl screamed and ran to a nearby relative's home and told them what happened.
Police later found Reynolds to ask him about the incident but he claimed he didn't have any contact with the girl.
Police say security cameras and an eyewitness saw Reynolds's car driving around the area where the girl was riding her bike.
The jury found Reynolds guilty earlier this month and he will be sentenced on May 27th.
Copyright 2021 KYOU. All rights reserved.