City of Ottumwa approves Pride Month proclamation at council meeting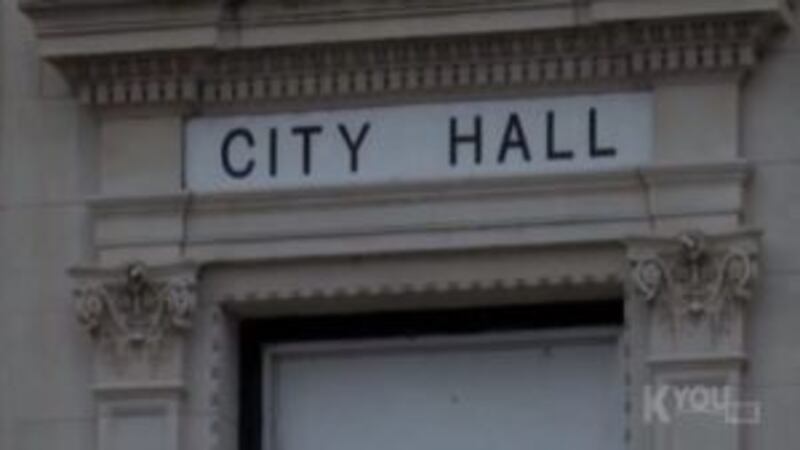 Updated: Jun. 15, 2021 at 9:55 PM CDT
OTTUMWA, Iowa (KYOU) - Last on Tuesday night's agenda was addressing a "June Proclamation." LGBTQ+ members and allies of the community filled the councilroom to ask the City to officially proclaim June as Pride Month. Several community members spoke, saying they were "disappointed" with even having to ask the City to recognize Pride Month.
All four present Councilmembers approved the proclamation, saying they should have done this a long time ago. Councilmember Marc Roe pointed out that to be "One Ottumwa", they had to exemplify that through action, not just words.
The measure was met by applause.
Main Street Ottumwa Director Fred Zesziger gave an update on local downtown events. Compared to last year, the summer is full of events, with something going on nearly every weekend.
Main Street Iowa has chosen Ottumwa as one of its six communities to enroll in its "ready to recruit" program. It profiles the local market to hone in on trends and opportunities to benefit the city. A consultant from Nashville comes in to advise Main Street staff.
The City-run Airport continues to move along. City Administrator Phil Rath announced the progress of getting the maintenance shop up and running. The city is working to get a rental airplane for flight instruction. The airpot will hold an open house event on June 26th from 7am to 5pm. It will host a breakfast, as well as flights, a car and truck show, and several vintage aircrafts. A ribbon cutting for the new runway will be held at 11 am that day. Rath says "I think things are going very well at the airport, and we'll continue to improve with what we have until we make it. We want to get people coming back to the city."
The City Council approved a license agreement with Bird Rides, Inc., to bring their electric scooters to the city. Bird scooters have already popped up in Oskaloosa. City Planner Zach Simonson says in deliberations with the scooter company, "Bird said we were more strict than any other community we were working on."
The measure passed 3-1, with Councilmember Meyers dissenting.
The City Council voted to support an application for a housing tax incentive program. Iowa Economic Developement's Iowa Workforce Housing Tax Incentive Program creates a reason for units to get built in Ottumwa. Hengerich Construction has applied for the program to build 108 units in the north side of town. The units would not be income based, though they would target middle income.
However, the Council only approved showing support, a vital step for Iowa Economic Development. The approval was 3-1, with Councilmember Dalbey voting no.
Copyright 2021 KYOU. All rights reserved.