Council Bluffs native wins Olympic bronze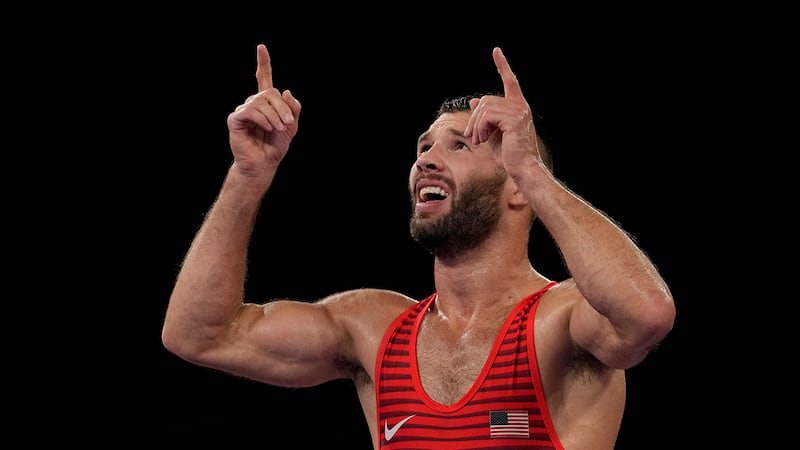 Published: Aug. 5, 2021 at 7:50 AM CDT
TOKYO, Japan (WOWT) - Council Bluffs native Thomas Gilman, 27, won a bronze medal at the 2020 Summer Olympics in Tokyo early Thursday and his parents are ecstatic.
Cheri Gilman, Thomas' mother explained she never wanted him to wrestle, but he took after his dad Patrick Gilman and the rest was history.
"I never wanted my kids to wrestle. I didn't believe in cutting weight, but he came home one day when he was five, with a flier about wrestling and I was like 'great', she joked sarcastically.
Of course, that didn't stop her from supporting her son. Gilman said growing up, she and her ex-husband would take him to tournaments across the country, along with his siblings. "Those were our family vacations," Cheri laughed.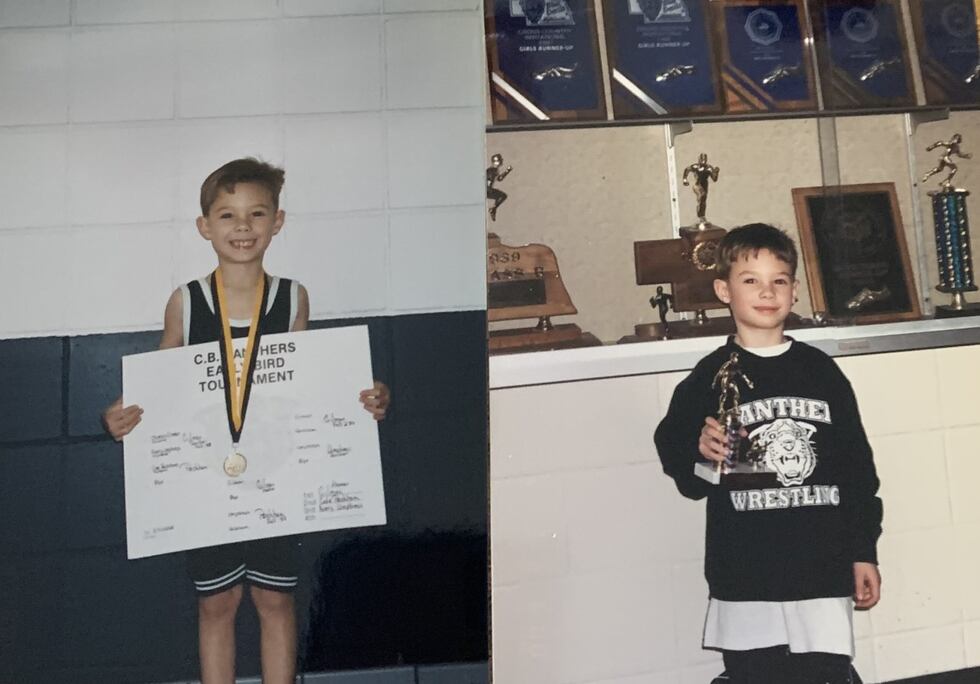 Thomas had all the makings of a pro wrestler too.
He wrestled for Skutt High School in Omaha and became a 4x state champion, then graduated to an 3x All-American at the University of Iowa.
It didn't stop there. He also earned a Silver medal in the Men's Freestyle World Championship in 2017.
So it came as no surprise to his family during the Olympic trials, that Thomas would not only qualify, but ultimately win.
Cheri Gilman described her son as incredibly disciplined and focused.
"A few years back he took a trip to Russia and trained. Just on his own, kinda went off the grid. I think that was a turning point," she said, adding that when the pandemic halted the Olympics in 2020, Thomas told her he needed to be better and used the time to completely dedicate himself to his craft.
Fast forward to Thursday morning. Cheri is in Pennsylvania, where Thomas lives with his wife and their soon-to -be bundle of joy. They cheered him on as they watched the competition bright and early.
The same was happening back at home in Carter Lake. Cheri said her husband Frank Corcoran, another huge supporter had a watch party. Frank had been posting heartfelt messages on facebook all week, beaming with excitement, making sure everyone knew what time to watch and support Thomas.
Before earning a spot on the Olympic podium, he lost to the two-time defending world champion Zaur Uguev earlier in the Olympics in the Men's Freestyle 57kg/125 lbs. Because Uguev kept winning and wrestled for the gold, Gilman kept wrestling those who lost to the two finalists.
That gave Gilman a shot at the bronze and he did it, beating Reza Atrinagharchi of the Islamic Republic of Iran. Uguev went on to win the gold.
This was Gilman's first experience at the Olympics, but his mom says it certainly won't be his last.
Getting teary eyed while speaking to Six News, she said "I'm very grateful. I couldn't ask for a better kid!"
Copyright 2021 WOWT. All rights reserved.