Ottumwa Symphony Orchestra Presents 'Latin Nights'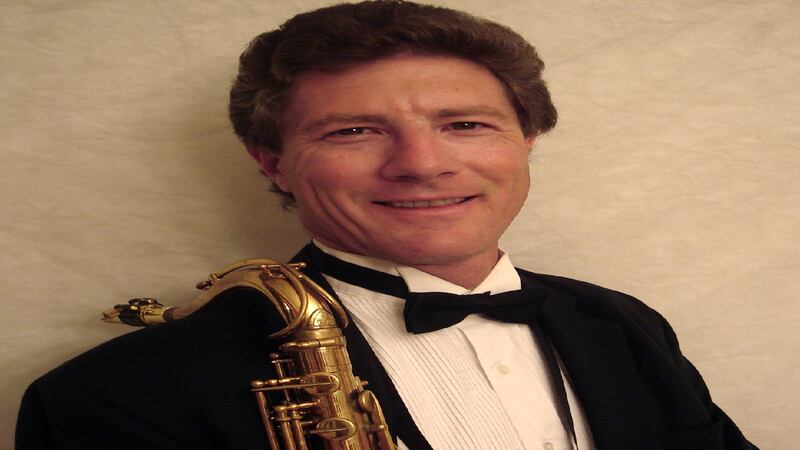 Published: Aug. 25, 2021 at 11:22 AM CDT
OTTUMWA, Iowa (KYOU) -The Ottumwa Symphony Orchestra big band, No Strings Attached, under the direction of Associate Director David Sharp, returns to the Marge Dodd Stage in concert on Sunday, September 12 at 5:30 PM.
'Latin Nights' is the theme of this concert by 16 of the finest musicians in Iowa playing David Sharp arrangements of Brazilian sambas, bossa novas, and jazz standards with Latin grooves.
Among the pieces to be performed are Summertime, Willow Weep for Me, the Girl from Ipanema, Manha de Carnaval, Little Sunflower, and two compositions by Iowan Gabriel Espinosa.
This free concert is a gift from the Ottumwa Symphony Orchestra to our community and beyond.
This event, on the beautiful campus of Indian Hills Community College, is a family affair with hundreds of friends and families enjoying picnics in lawn chairs while soaking in the sun and enjoying the wonderful sights, sounds, and talents of outstanding jazz musicians.
This year will be no exception. In the event of inclement weather, the concert will be held in the neighboring Hellyer Student Life Center.
The Ottumwa Symphony Orchestra is celebrating 35 years of performances for the people of Ottumwa and southeast Iowa. This season the Symphony will perform 7 concerts in Ottumwa to include No Strings Attached in September, the Fall Concert in October, a Holiday Concert in November, the Christmas Ball in December, the Winter Concert in March, the Spring Concert in May, and Music-on-the-Green in June. In addition, the Symphony will host a special event, Tenors at the Temple in February.
Make plans to attend this free concert with family and friends featuring outstanding musicians playing your favorite Latin numbers.
Copyright 2021 KYOU. All rights reserved.