Viva Ottumwa! International festival
September 19th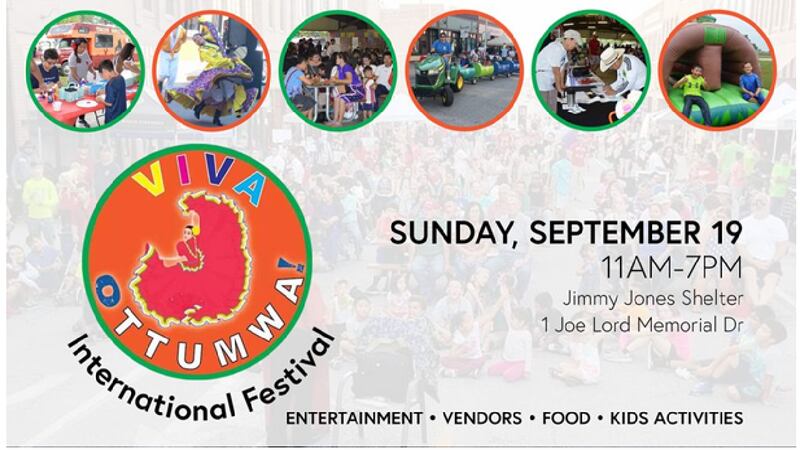 Published: Sep. 8, 2021 at 9:21 AM CDT
OTTUMWA, Iowa (KYOU) -You're invited to help commemorate the diversity of our community with a day of music, dance, food & drink, and activities for all ages!!
September 19th, 2021 will be a day of celebration as we welcome amazing world music performers, dance troupes, and food vendors from across Iowa and the Midwest to Ottumwa.
The event will take place at the Jimmy Jones Shelter, with food vendors, shopping, and our main stage set up for professional musical groups and dance troupes representing cultures from Latin America, Africa, SE Asia, and the Philippines.
Copyright 2021 KYOU. All rights reserved.