'We survived': Kherson comes alive after Russian withdrawal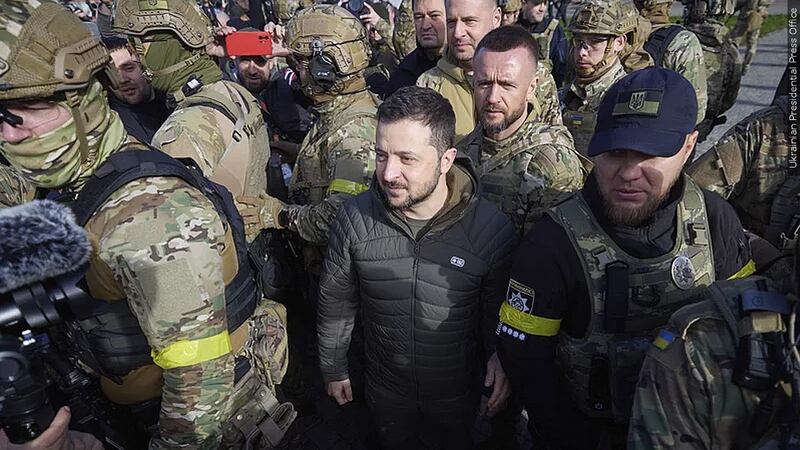 Published: Nov. 19, 2022 at 12:40 PM CST
KHERSON, Ukraine (AP) — Residents of the southern Ukrainian city of Kherson can't escape reminders of the terrifying eight months they spent under Russian occupation: missing people, mines everywhere, a scarcity of electricity and water, and explosions day and night as Russian and Ukrainian forces keep battling. Yet despite these hardships, Kherson residents are expressing a mix of relief, optimism, and even joy — not least because of the freedom they regained a week ago to express themselves at all.
People are no longer afraid to leave home, or worried that contact with occupying Russian forces might lead to a prison or torture cell. They are gathering in city squares to recharge phones, collect water, and show gratitude to Ukrainian soldiers.
Copyright 2022 The Associated Press. All rights reserved.