Man wanted after funeral home van stolen with dead body inside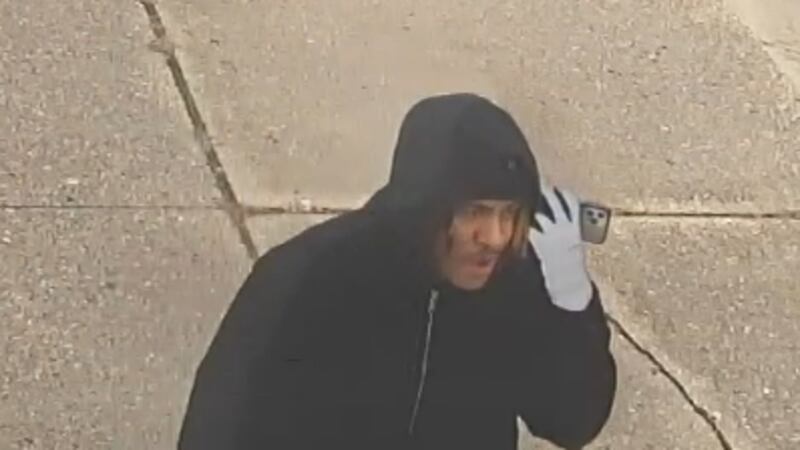 Published: Jan. 24, 2023 at 5:02 AM CST
|
Updated: Jan. 24, 2023 at 5:03 AM CST
ROCKFORD, Ill. (WIFR) - Police in Illinois are searching for a suspect in connection with the theft of a funeral home van that had a dead body inside.
Rockford Police released pictures Monday of the man who they believe stole the van, a 2012 Chrysler Town and Country. It was taken Saturday from Collins & Stone Funeral Home with the body of a dead man inside, according to police.
Officers say the van was located Sunday in the 1400 block of 87th Street in Chicago, but the dead man's body was missing from inside the van.
Chicago Police told WIFR the body was found Monday afternoon in the Calumet Heights neighborhood on the city's south side.
"I was just like the heck? They done stole a body? But it's none of my business," said a Chicago resident, who lives near where the body was found.
Pastor Everette Harris works at an outreach center across from the funeral home. He says he is disgusted someone would steal a funeral van with the body of a loved one inside of it.
"I was shocked that anybody would steal a dead body," he said. "This is the first time I've heard of anything like it, and I'm born and raised in Rockford. I've been here 55 years, save the military and college. I've been here all my life. First time I've ever heard of it."
Harris says his cameras didn't catch the suspect, but he will invest in stronger safety measures to help out in the future.
"I think it's important that as business organizations, we do everything we can to help each other. We're going to update the cameras either way. So, we can get something with a deeper range for a similar price. Why not?" he said.
He also prays someone will do the right thing.
"We were always on the lookout for our neighbors," he said.
Anyone with information on the incident is encouraged to call Rockford Police at 815-966-2900 or leave an anonymous tip with Rockford Area Crime Stoppers at 815-963-7867.
Copyright 2023 WIFR via Gray Media Group, Inc. All rights reserved.