Gov. Reynolds proposed healthcare bill faces criticism on both sides of the aisle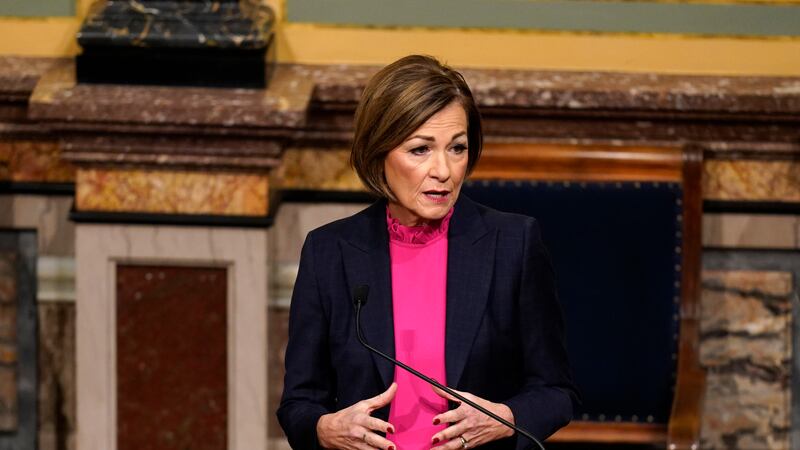 Published: Feb. 3, 2023 at 7:50 AM CST
DES MOINES, Iowa (KCRG) - Iowa Gov. Kim Reynolds' new health care bill may be advancing through the legislature, but not without facing criticism from both sides of the political aisle, and from both pro-life and abortion rights advocates.
A subcommittee heard testimony, then passed the bill sending it to the full Health and Human Services Committee.
It covers a wide array of topics, with nearly a dozen provisions, including a proposed OBGYN fellowship program and more funding for rural healthcare programs.
"Over-the-counter birth control is power for powerful hormones, and so any medication has significant risks, and we just feel that it really undercuts the physician-patient relationship," Maggie DeWitte, Executive Director of Pulse Life Advocates, said.
Planned Parenthood Advocates of Iowa said it supports Iowans having access to prescription-free birth control, but there shouldn't be any age restriction.
The group also said it's firmly opposed to the increase in funding for the MOMS program.
"This quadrupling of funding for anti-abortion centers or crisis pregnancy centers is certainly not where Iowa taxpayers' dollars need to be going," Mazie Stilwell, with Planned Parenthood Advocates of Iowa, said. "We know that these crisis pregnancy centers are a business model that seeks to mislead and shame."
Stilwell said she hopes to see this 44-page bill broken down into smaller bills, so some parts can be approved while others are rejected.
She said that would give Iowans a better chance to understand and weigh in on all the different issues being discussed.
Subscribe to KCRG-TV9 on YouTube: Find exclusive video, video from the KCRG-TV9 video vault and more – click here
Copyright 2023 KCRG. All rights reserved.