Dubuque awarded Destination Iowa Grant fund for Schmitt Island amphitheater project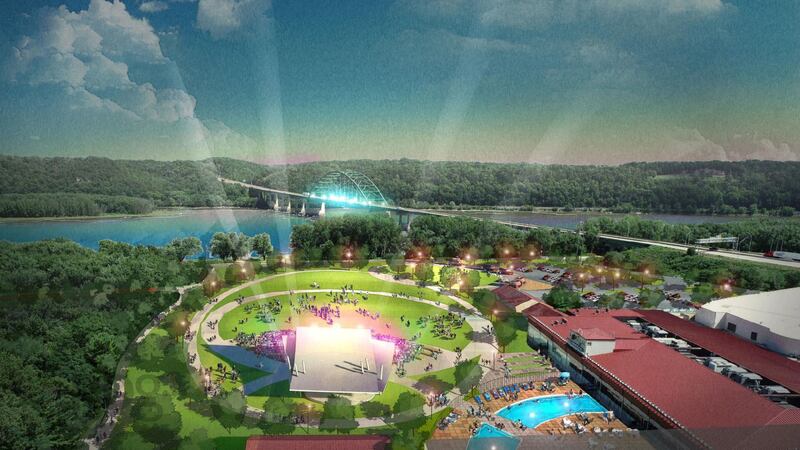 Published: Mar. 13, 2023 at 10:31 AM CDT
DUBUQUE, Iowa (KCRG) - The City of Dubuque was awarded a $3 million Destination Iowa Grant for a project to bring an outdoor amphitheater to Schmitt Island.
City staff said the project is part of a Schmitt Island redevelopment plan that was developed in 2014 and updated in 2017, and it's the centerpiece of the city's efforts to create a recreational landmark.
While the Iowa Amphitheater on Schmitt Island will be designed to attract national acts, it will also serve as a venue for the local symphony, college and university performing groups, as well as nonprofit events.
The amphitheater is expected to be able to host as many as 5,000 to 7,000 people for national acts.
Destination Iowa funded projects must be completed by June 30, 2026.
For more information on the project, click here.
Copyright 2023 KCRG. All rights reserved.