Gov. Reynolds defends bills impacting transgender teens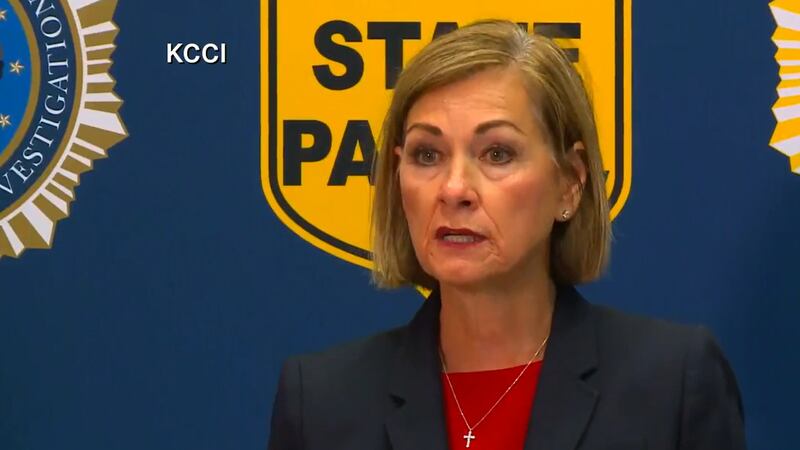 Published: Mar. 22, 2023 at 7:39 AM CDT
DES MOINES, Iowa (KCCI) - Iowa Governor Kim Reynolds is defending recent bills targeting the LGBTQ community.
Lawmakers have recently passed a bill banning gender-affirming care for transgender teens in Iowa.
It is currently on the Governor's desk, but she hasn't signed it yet.
Democrats and several medical associations say these treatments can be life-saving. But Reynolds says it's important to understand what these therapies can do in the long term.
"I believe that the science isn't conclusive to support what we're potentially doing to our kids. These are irreversible. We don't even understand the long-term effects," Reynolds said. "I'm a parent. I'm a grandmother. I know how difficult this is. This is an extremely uncomfortable position for me to be in. You know, I don't like it, but I have to do what I believe is right now is in the best interest of the kids."
Reynolds called the matter an "extremely uncomfortable position" for her, but says she has to do what's in the best interest of kids.
Copyright 2023 KCRG. All rights reserved.