Feds offer $20K reward in search for ex-Maryland official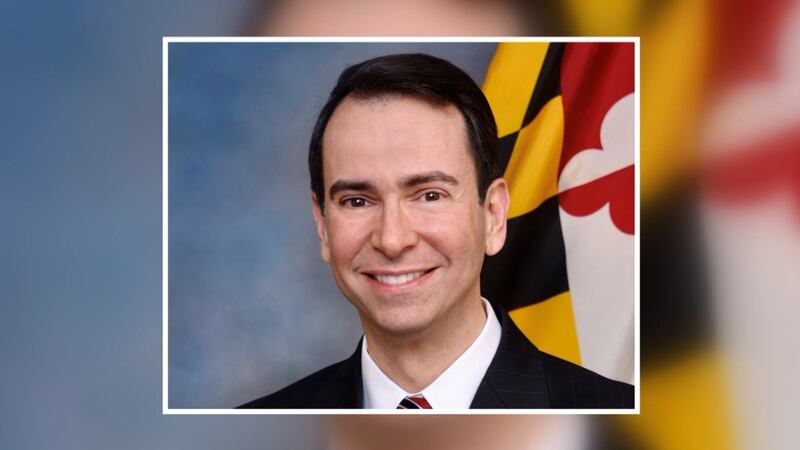 Published: Mar. 28, 2023 at 6:31 PM CDT
BALTIMORE (AP) — Federal authorities offered rewards of up to $20,000 Tuesday as their search continues for former Maryland Gov. Larry Hogan's ex-chief of staff, two weeks after he failed to appear for trial on corruption charges.
Roy McGrath, 53, was declared a wanted fugitive after his disappearance and on Tuesday the FBI said McGrath is considered an international flight risk. The FBI's wanted poster lists several aliases for McGrath, including Roy Baisliadou and RC Mak-Grath and notes that he is a U.S. citizen born in Greece with ties to Florida. The FBI and U.S. Marshals Service are offering $10,000 each for information leading to McGrath's arrest.
After McGrath failed to appear at Baltimore's federal courthouse on March 13, attorney Joseph Murtha said he believed McGrath, who had moved to Naples, Florida, was planning to fly to Maryland the night before. Instead of beginning jury selection, a judge issued an arrest warrant for McGrath and dismissed prospective jurors.
"I haven't a clue. I didn't see this coming," Murtha said days later. "This behavior is so out of the ordinary for him. Obviously his personal safety is a concern."
McGrath was indicted in 2021 on federal fraud charges, accused of securing a $233,648 severance payment equal to one year of salary as the head of Maryland Environmental Service. He also faces fraud and embezzlement charges connected to roughly $170,000 in expenses. McGrath has pleaded not guilty.
McGrath resigned just 11 weeks into the job as Hogan's chief of staff in 2020, after the payments became public.
According to federal and state prosecutors, McGrath personally enriched himself by taking advantage of his positions of trust as the environmental agency's director and Hogan's top aide. He got the agency's board to approve paying him a $233,647 severance payment — equal to one year's salary — upon his departure as executive director by falsely telling them the governor had already approved the payment, according to prosecutors.
If convicted of the federal charges, McGrath faces a maximum sentence of 20 years in federal prison for each of four counts of wire fraud; and a maximum of 10 years in federal prison for each of two counts of embezzling funds from an organization receiving more than $10,000 in federal benefits.
Copyright 2023 The Associated Press. All rights reserved.