Massive 1,500-pound great white shark pings near Outer Banks ahead of spring break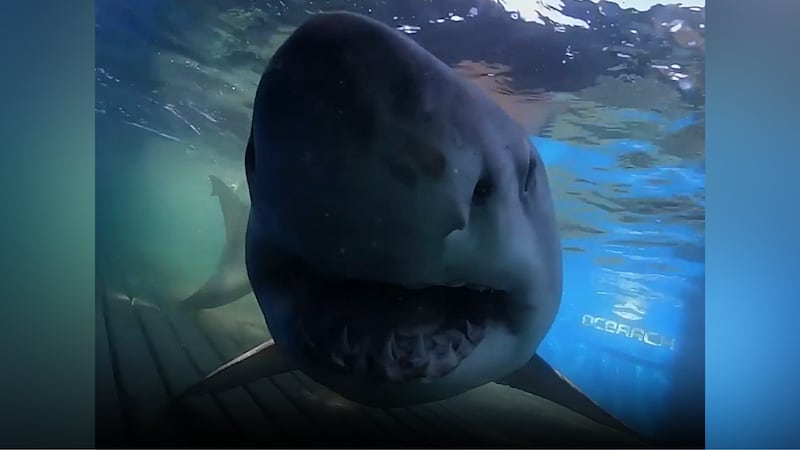 Published: Mar. 28, 2023 at 5:08 PM CDT
HATTERAS, N.C. (Gray News/TMX) - A great white shark named Breton has been tracked to the Outer Banks, off the coast of North Carolina.
According to the nonprofit OCEARCH, Breton is a mature male shark that is 13 feet, 3 inches long and weighs about 1,450 pounds. He has been tracked by the organization for more than two years.
Researchers measured and tagged the shark in September 2020 before releasing him back into the ocean.
Currently, Breton has been joined by multiple juvenile sharks in the waters off the Outer Banks. Officials say the abundant region serves as a spring staging area for a variety of species migrating north for the summer.
OCEARCH said its team plans to be in the North Carolina area to monitor the sharks.
Copyright 2023 Gray Media Group, Inc. All rights reserved. TMX contributed to this report.