Students at Caitlin Clark's elementary, high schools show their support for Hawkeyes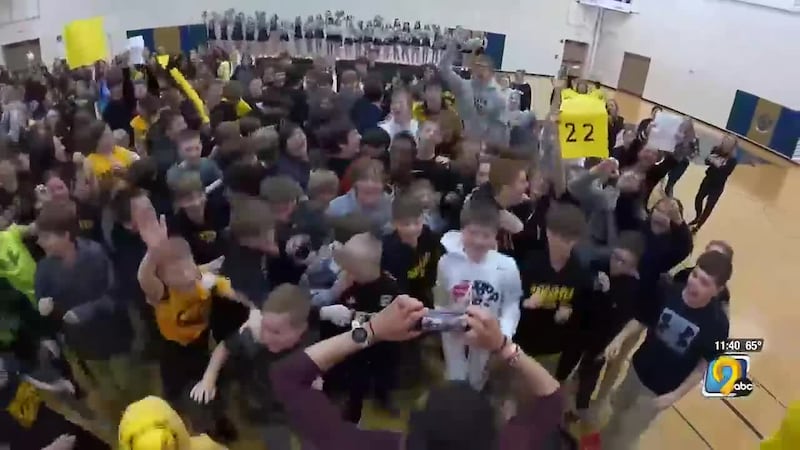 Published: Mar. 31, 2023 at 12:45 PM CDT
WEST DES MOINES, Iowa (KCCI) - Students at the elementary school Caitlin Clark attended are showing her and her teammates some love ahead of the Hawkeyes Final Four matchup against South Carolina.
Students at St. Francis of Assisi Catholic School in West Des Moines are wearing black and gold to show their support.
On Thursday, they lined the hallways and gathered in the gym, cheering and chanting Clark's name.
It's a nod to a tradition at the school they typically do for the eighth graders as they graduate.
"There's a lot of pride, a lot of joy, coming that it's from our own. Us Iowans love to celebrate our own, and especially when it's just in these halls. That's really special."
Meanwhile, the high school where Clark graduated, Dowling Catholic High school in West Des Moines, will host "Caitlin Clark day" on Friday.
Copyright 2023 KCRG. All rights reserved.