Republican presidential candidate Hutchinson returns to Iowa this week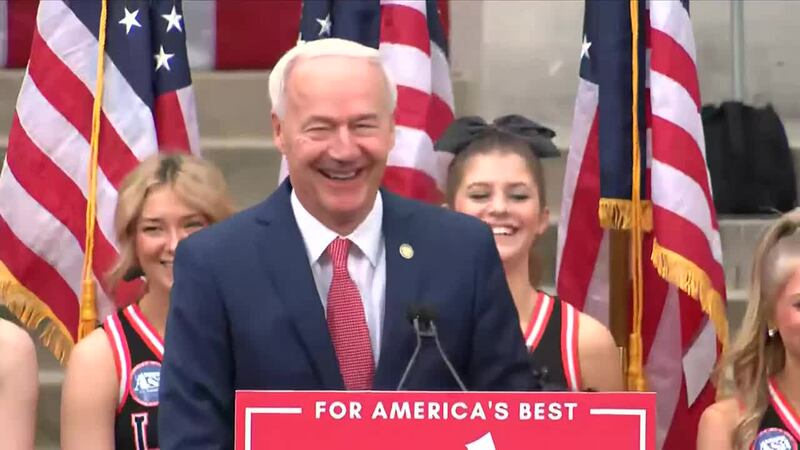 Published: May. 15, 2023 at 12:40 PM CDT
CEDAR FALLS, Iowa (KCRG) - Republican presidential candidate Asa Hutchinson will return to Iowa to speak in multiple eastern Iowa cities this week.
In a press release on Monday, the former governor of Arkansas' campaign said he will visit Cedar Falls, Davenport, Muscatine, West Branch, Wilton and Clinton.
He said he plans to speak about reducing federal spending, securing the border and addressing the drug crisis.
Hutchinson recently launched an online campaign headquarters for Iowans at Asa2024.com/Iowa to highlight public events in the state. The website says he'll be in Waterloo on May 17, Davenport on May 18, and Clinton on May 19.
Copyright 2023 KCRG. All rights reserved.