Court records: Suspect accused of killing parents, siblings claims they were cannibals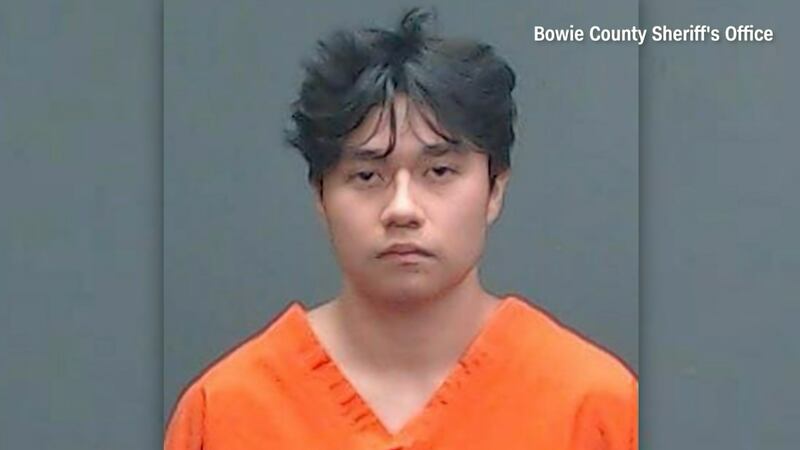 Published: May. 24, 2023 at 5:30 PM CDT
NASH, Texas (KSLA/Gray News) - The probable cause report has been released in the case involving a Texas man who reportedly killed his family.
Cesar Olalde, 18, is accused of killing his parents, brother and sister.
The victims have been identified as Reuben Olalde, Lisbet Olalde, Oliver Olalde and Aida Garcia-Mendoza. The latter was shot "repeatedly," the report says. Oliver Oladle was under the age of 10, a report from the 202nd District Court in Bowie County states.
The incident happened May 23 in Nash, Texas, according to investigators.
Officers were called to the house and initially found a 35-year-old man at the scene, named by officials as Joseph Flieder, who worked with one of the victims. He was trying to escape the home and told officers Cesar Olalde was inside with the four family members.
At that point, officers called for backup and made a perimeter around the house.
Cesar Olalde was eventually taken into custody after negotiators convinced him to come out of the house.
The four bodies were found in the bathroom of the house, the probable cause report states. Officers report finding multiple spent shell casings on the floor and blood splattered on multiple surfaces. Police say it appears the victims had been shot in different areas of the home and were dragged to the bathroom.
Friends and neighbors told police that Cesar Olalde lived at the house with his mother, father, adult sister and younger brother.
Flieder said he worked with Lisbet Olalde and she had not shown up for her shift that morning. Other friends and family called the church where they work looking for her. Flieder and his wife went to the house to check on Lisbet Olalde, but nobody answered the door.
While they were there, another family member showed up and forced their way inside.
When they got inside, they say Cesar Olalde confronted them while brandishing a gun. According to the report, Flieder says Cesar Olalde claimed he killed his family because they were cannibals and they were going to eat him.
Flieder says Cesar Olalde pointed the gun at him repeatedly while they were talking and also brandished a knife.
The probable cause report also says Cesar Olalde called 911 himself to say he "pulled the trigger" and shot his family. During the call, he reportedly said he shot his four family members and identified his father, Reuben Olalde, by name.
Cesar Olalde was taken to jail and booked for capital murder. His bond was set at $10,000,000.
Copyright 2023 KSLA via Gray Media Group, Inc. All rights reserved.