NCAA survey shows 58% of 18- to 22-year-olds are wagering; athlete-only study is set for fall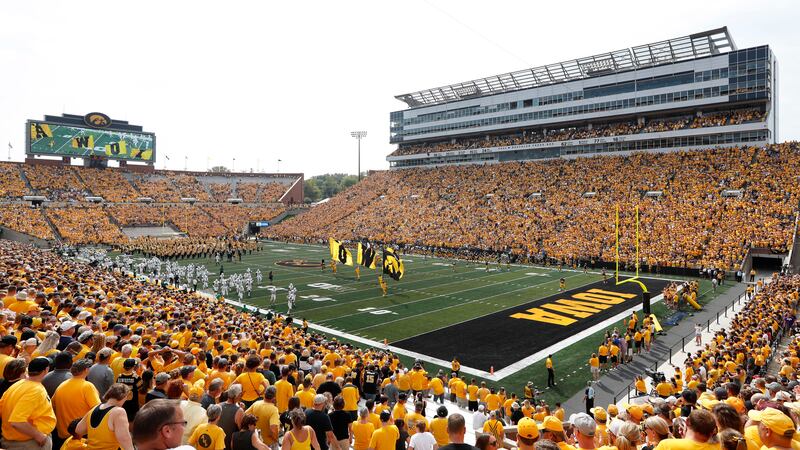 Published: May. 24, 2023 at 12:07 PM CDT
(AP) - More than half of the respondents to an NCAA-commissioned survey of 18- to 22-year-olds acknowledged placing sports wagers, with two-thirds of those who live on college campuses saying they engage in betting.
The NCAA announced the results Wednesday, less than a month after the baseball coach at Alabama and athletes at Iowa and Iowa State were found to have made sports wagers in violation of NCAA rules.
The purpose of the survey was to explore the prevalence of sports wagering behaviors. The Boston-based polling firm Opinion Diagnostics conducted the online survey last month and received 3,527 responses. The pool was almost evenly divided between college students and young adults not attending college.
The NCAA said it would commission an athlete-only survey this fall.
The growth of online betting platforms and gambling operator advertising prompted the survey, NCAA President Charlie Baker said.
"We needed a new baseline so we can better understand what student-athletes are experiencing on their campuses and among their peers so we can best help them deal with the potentially disruptive dynamic of legal sports betting," Baker said.
"Sports betting has increased interest in sports of all kinds, including college sports, which is great for our fans, but the NCAA and everyone from coaches to athletics department staff and college presidents must better understand what impact sports betting may have on student-athletes," he said.
The survey found 58% of respondents acknowledged having made at least one sports wager, and 67% of students living on campuses said they are bettors and tend to bet at a higher frequency.
Some 41% of responding college students who wager on sports have placed a bet on their school's teams and 35% have used a student bookmaker.
Among all respondents, 30% said their typical single wager was between $10 and $20, and 6% reported having lost more than $500 on sports betting in a single day.
Mobile apps were the preferred choice for making wagers, with 28% choosing that method. Live in-game betting is the most popular type of bet for those that use betting apps or visit in-person sportsbooks.
Copyright 2023 KCRG. All rights reserved.