Mississippi boy shot by officer after calling 911 for help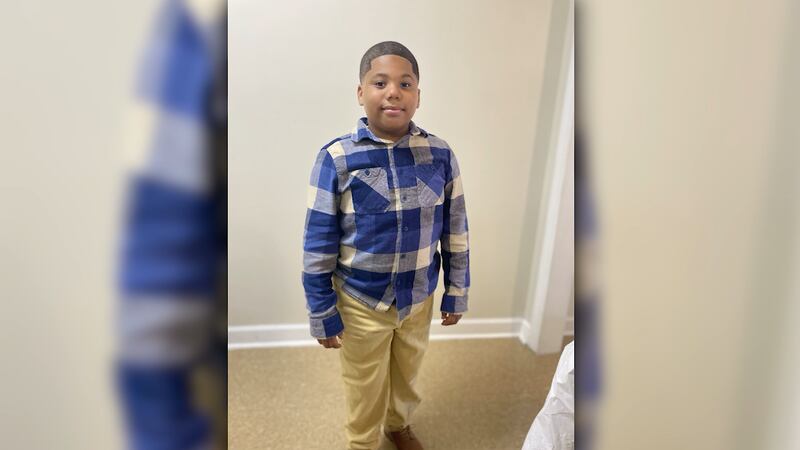 Published: May. 25, 2023 at 10:30 AM CDT
|
Updated: May. 25, 2023 at 2:43 PM CDT
JACKSON, Miss. (AP) — A Mississippi police officer who shot and wounded an unarmed 11-year-old Black boy in the child's home should be fired, an attorney for the child's mother said Thursday.
The child, Aderrien Murry, was hospitalized five days for a collapsed lung, lacerated liver and fractured ribs after an Indianola Police Department officer shot him in the chest early Saturday, attorney Carlos Moore said. Aderrian returned home to Indianola on Wednesday.
"We are demanding justice," Moore said during a protest that his law office showed on livestream video.
"An 11-year-old Black boy in the city of Indianola came within an inch of losing his life," Moore said at Indianola City Hall. "He had done nothing wrong and everything right."
Aderrien's mother, Nakala Murry, said her son is "blessed" to be alive but he does not understand why an officer shot him.
"This was the worst moment in my life and I feel like nobody cares. That's my child, y'all," Nakala Murry said Thursday as she cried in the lobby of city hall.
Moore said Nakala Murry asked her son to call police at about 4 a.m. Saturday when the father of one of her other children showed up at her home. Moore said the man was irate and Nakala Murry felt threatened.
"He called the police to come to his mother's rescue," Moore said of Aderrien. "He called his grandmother to come to his mother's rescue. The police came there and escalated the situation."
Moore said two officers responded, and one kicked the front door before Nakala Murry opened it. She told them the intruder had left the home but three children were inside, Moore said.
Moore said Nakala Murry told him that Sgt. Greg Capers, who is Black, yelled into the home and said anyone inside should come out with their hands up. Moore said Aderrien walked into the living room with nothing in his hands, and Capers shot him in the chest.
Indianola City Attorney Kimberly Merchant confirmed to The Enterprise-Tocsin newspaper in Indianola that Capers is the officer who fired the shot.
Moore told The Associated Press in an interview Thursday that Indianola officials have suspended Capers with pay during an investigation into the shooting.
AP left phone messages Thursday for Merchant, Indianola Mayor Ken Featherstone and Police Chief Ronald Sampson. They did not immediately respond.
Nakala Murry and Moore were joined by a few other people Thursday as they sat in the city hall lobby and sang "We Shall Overcome."
Indianola has about 9,300 residents and is in the rural Mississippi Delta, about 95 miles (153 kilometers) northwest of Jackson.
Mississippi Bureau of Investigation announced Saturday that it is examining the shooting, as it does most shootings involving law enforcement officers in the state. The bureau said a person younger than 18 had received "significant injuries" after being shot by an Indianola Police Department officer.
"MBI is currently assessing this critical incident and gathering evidence," Mississippi Department of Public Safety spokesperson Bailey Martin said Thursday in response to questions from AP. "Upon completing the investigation, agents will share their findings with the Attorney General's Office. Due to this being an open and ongoing investigation, no further comment will be made."
Copyright 2023 The Associated Press. All rights reserved.