Gov. Reynolds signs education reform law including ban on books, teaching of LGBTQ topics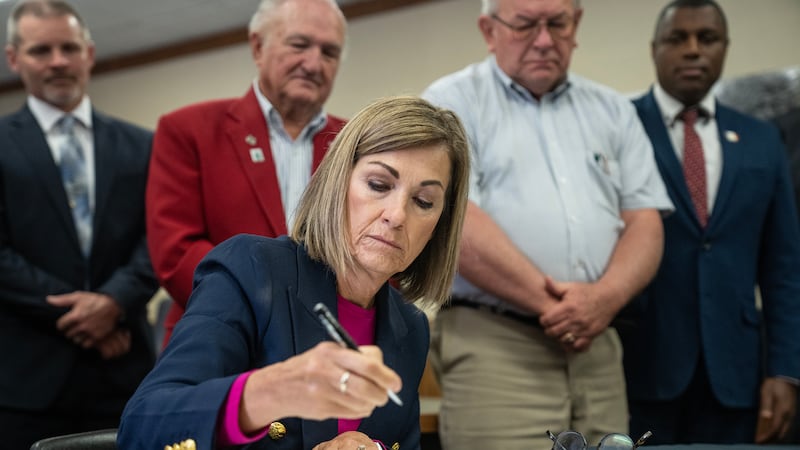 Published: May. 26, 2023 at 12:39 PM CDT
DES MOINES, Iowa (KCRG) - Iowa Governor Kim Reynolds on Friday signed an education reform law which includes prohibiting instruction related to gender identity and sexual orientation in schools for students in kindergarten through sixth grade.
SF 496 also requires schools to alert parents if their child wants to use a new name or new pronouns, and requires schools to remove any literature that includes "descriptions or visual depictions of a sex act."
"This legislative session, we secured transformational education reform that puts parents in the driver's seat, eliminates burdensome regulations on public schools, provides flexibility to raise teacher salaries, and empowers teachers to prepare our kids for their future," Gov. Reynolds said in a press release. "Education is the great equalizer and everyone involved – parents, educators, our children – deserves an environment where they can thrive."
The parental bill of rights passed the Iowa legislature with no Democrat support.
Opponents of the law called it an attack on Iowa's LGBTQ community.
A Des Moines Register/Mediacom Iowa poll from March found a majority of Iowans support restrictions on LGBTQ topics being taught in Iowa schools.
Copyright 2023 KCRG. All rights reserved.