John Deere workers react to being laid off from Harvester Works factory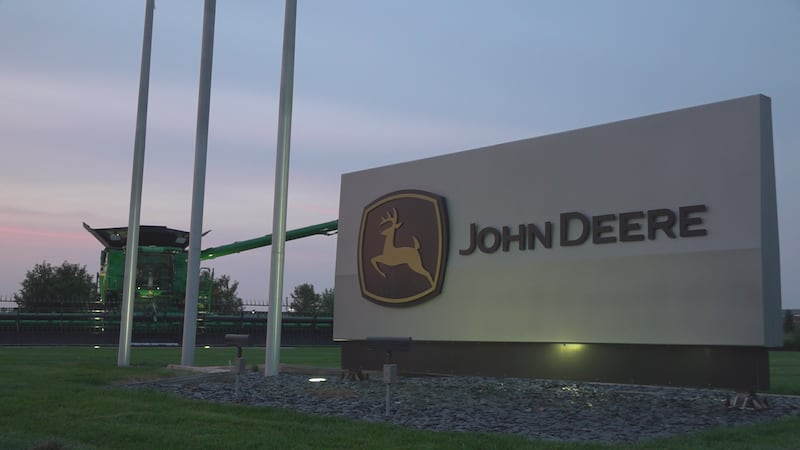 Published: Sep. 20, 2023 at 11:38 PM CDT
EAST MOLINE, Ill. (KWQC) - John Deere Harvester Works announced indefinite layoffs for nearly ten percent of their workforce on Wednesday.
A TV6 crew spoke to laid off workers, who wish to remain anonymous, on Wednesday, after they learned the news they will be laid off indefinitely. One gentleman said he had left a job of thirty years to start at the Harvester Works factory, only to be let go one year later.
Another worker, who was laid off Wednesday, said their father had worked at John Deere for twenty years and was proud to work for the company. The worker said sentiment has changed, and people consistently worry about being laid off. He added that, although the loss of his job is a burden on himself and his family, he is positive about his future, and is grateful to still have his health. He says he plans to attend a job fair this weekend to seek another factory job.
The workers were able to provide insight into the events leading up to the layoff and how they learned about it.
In June, at a routine town hall-style meeting, workers say leadership informed them that orders for the next production cycle were good and that layoffs were not anticipated through the end of 2024.

On Friday, workers received a letter from the factory manager that stated the facility is "working through adjustments to our MY24 production schedule," and that a mandatory meeting was scheduled for Wednesday.

At the mandatory meeting on Wednesday, workers say leadership told them that they had learned of the need for layoffs only seven days prior. They cited lagging economic conditions for farmers as the primary reason for laying off employees.
The Harvester Works factory is currently in a 'shutdown' period where there is no production. Workers were called in on Wednesday to learn they would not return to work when production resumes on October 16th, but that they will still be able to receive subsidies until that date. According to workers, some employees have call-back agreements that vary in length up to two years, while others are essentially fired.
Copyright 2023 KWQC. All rights reserved.