Thunderstorm chances this evening but much cooler on Sunday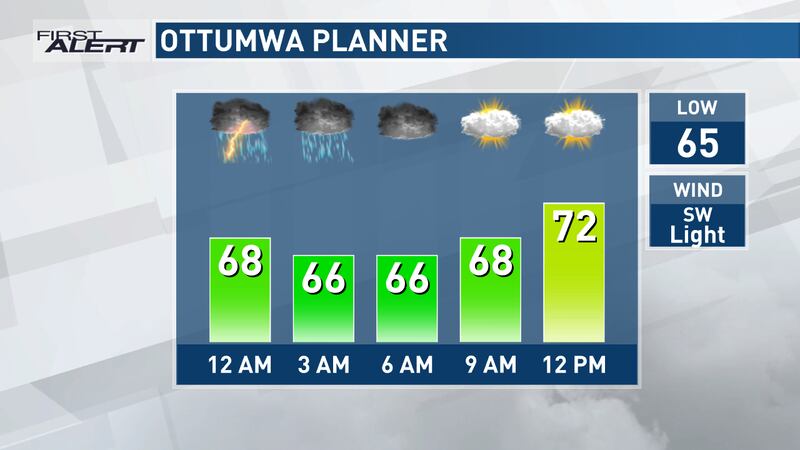 Published: Sep. 23, 2023 at 3:11 PM CDT
OTTUMWA, Iowa (KYOU) - We started off the day with a mixture of sun and clouds, but that quickly turned as we rolled into the afternoon hours as rain and thunderstorm chances increased. They will continue to increase as we head into your overnight hours and into your Sunday.
For your Sunday, the thunderstorm chances will remain in play, and we will drop the temperature substantially with highs in the upper 60s to low-mid 70s.
After Monday, we have a small chance for some rain for your Tuesday and then lots of sunshine will be the rule for Wednesday and throughout the remainder of the workweek and into next weekend. As of now, the temperatures for late next week are shaping up to be in the upper 70s and in some places even low 80s.
Copyright 2023 KYOU. All rights reserved.