One dead, one in custody following shooting on I-80 near Grinnell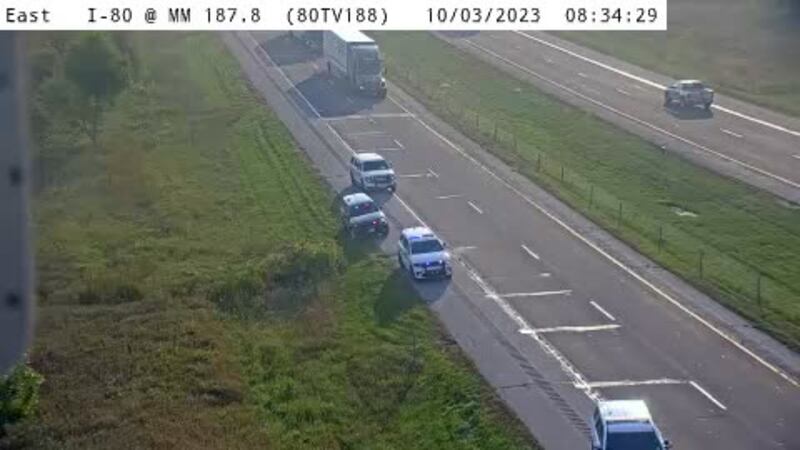 Published: Oct. 3, 2023 at 10:09 AM CDT
GRINNELL, Iowa (KCRG) - Law enforcement officials are investigating a shooting on I-80 near Grinnell, the Iowa State Patrol confirmed Tuesday morning.
Deputies with the Poweshiek County Sheriff's Office responded to the westbound 187-mile marker on I-80 for a call for assistance. DOT cameras showed police vehicles lined up on the westbound side of the interstate, just east of the Grinnell exit.
Officials have confirmed that one man is dead, and another is in custody following a shooting.
Details are sparse, but officials say that the Sheriff's Office as well as the Iowa State Patrol and Iowa Division of Criminal Investigation are investigating the incident.
Officials say there is no danger to the public at this time. They have not yet identified the individual in custody.
The name of the victim is being withheld pending notification of family.
Copyright 2023 KCRG. All rights reserved.