Just 43 service members return after discharge from military for refusing COVID-19 vaccine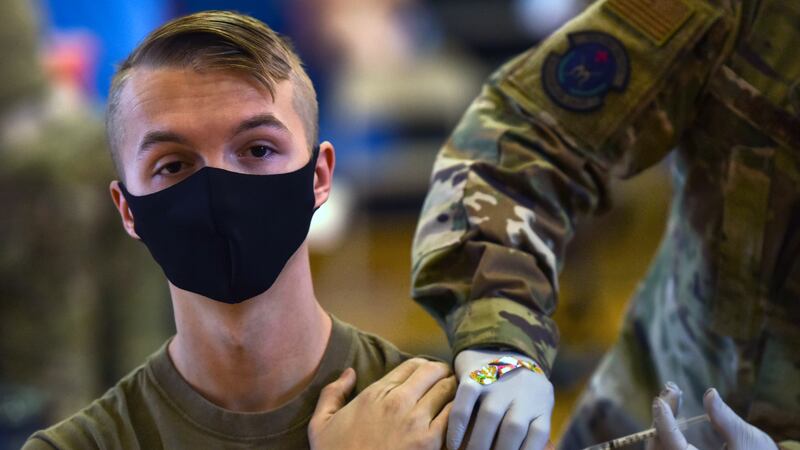 Published: Oct. 3, 2023 at 7:43 AM CDT
(CNN) - Only a few dozen U.S. military service members have returned after being discharged for refusing the COVID-19 vaccine.
According to data by the military branches, just 43 of the more than 8,000 discharged sought to rejoin.
It comes eight months after the vaccine mandate was officially repealed.
The military mandated the vaccine for 15 months from August 2021 through January 2023.
Republicans argued the vaccine mandate hurt efforts to recruit and retain members.
Iowa Governor Kim Reynolds and the governors from 20 other states sent a joint letter to the Biden administration calling on them to repeal the mandate in November 2022, calling it unnecessary and a national security risk that impacts our defense capabilities abroad and at home.
The mandate was later rescinded as part of the National Defense Authorization Act amid House Republicans push to scrapping it, even as Democrats voiced support for keeping it in place.
News of the small number of service members returning also comes as the AP reports the Army is overhauling its recruiting efforts in a scramble to reverse years of enlistment shortfalls.
Months after the vaccine mandate was repealed, only a small number of those discharged have sought to return.
Experts suggest younger troops may have left and found other careers, while older troops saw it as a reason for early retirement.
Copyright 2023 KCRG. All rights reserved.