Noah Shannon to be honorary captain at Hawkeyes home finale against Illinois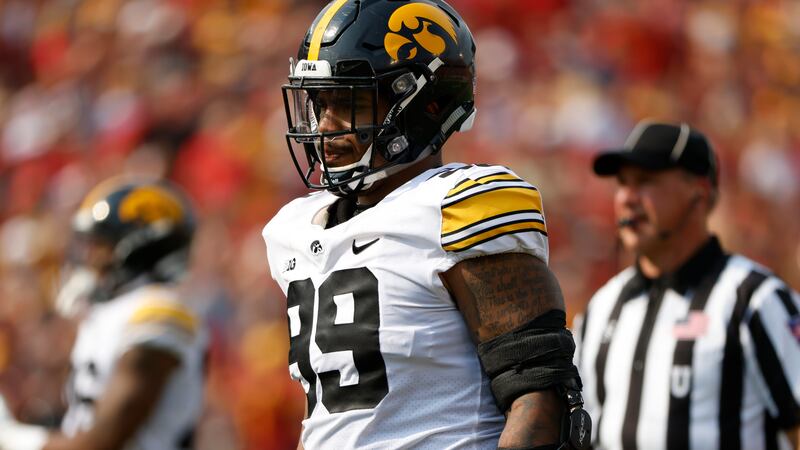 Published: Nov. 16, 2023 at 10:59 AM CST
IOWA CITY, Iowa (KCRG) - Iowa Hawkeyes football player Noah Shannon will serve as honorary captain this weekend when the Hawkeyes host Illinois at Kinnick Stadium.
That means, Shannon will accompany the Iowa captains to midfield for the pregame coin toss.
Shannon's college playing career effectively ended when the NCAA released new sports gambling guidelines earlier this month.
The NCAA suspended him from playing this season after he admitted to betting on Iowa women's basketball last season.
He had rejoined the Hawks in training as the NCAA reviewed penalties for athletes betting on teams they are not a part of.
However, the new guidelines say any student athlete who placed wagers on other teams at their school will be ineligible for one season and will lose the eligibility to play for one year.
With Shannon being a sixth-year senior, his college playing career at Iowa is effectively over. He released a statement back in September apologizing:
"I want to apologize to the fans and everyone who supports Iowa Football. I made a mistake and I have taken responsibility for it. I am heartbroken that I will not be able to play alongside my brothers again, but I plan to stick with the team and support them any way that I can going forward.
I want to say thank you to my family, Coach Ferentz, the coaching staff, and all of my teammates and friends for their unwavering support. I am going to make sure that this mistake does not define me or my career going forward."
Shannon played in 42 games over the last four seasons for the Hawkeyes. He also played in the last two Hawkeye bowl games.
Saturday's game will air on FS1. Kickoff is set for 2:35 p.m.
Copyright 2023 KCRG. All rights reserved.