City of Ottumwa director of finance resigns amid missing documents case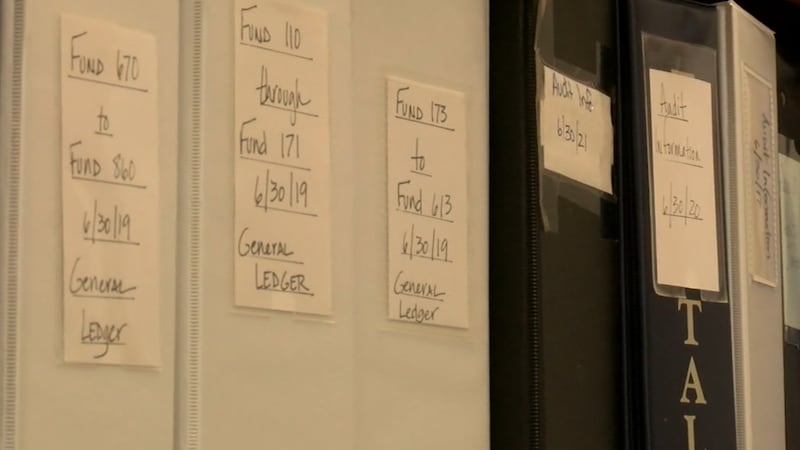 Published: Nov. 17, 2023 at 7:47 PM CST
OTTUMWA, Iowa (KYOU) - The City of Ottumwa says they can't answer some questions regarding how they are spending taxpayer dollars, because of missing financial reports dating back to 2022.
Early in 2022, the financial director at that time resigned with no replacement ready to fill that position. The city was unable to fill the spot for 10 months, eventually hiring Waseem Nisar.
Nisar was tasked with learning the accounting software, managing day-to-day, and backlogging six to eight months of city spending that he was not present for. On top of that, Nisar did not have an accountant to help him, so he was "wearing two hats at once." (The City recently hired an accountant a couple of weeks ago).
City Administrator Philip Rath admitted there were "missteps" that he would go back and correct. He would have opened the process for both a financial director and an accountant at the same time. Instead, he assumed that the new financial director would want to hire their preferred accountant.
But, without both of those positions in place, the city council and Rath would have to do the financial filings - a process they were unfamiliar with. That led to several months of financial reports undocumented. That could leave several errors or extra money buried in the mess of backlogged financial records. Rath says he's committed to cleaning this up and helping Nisar in any way possible.
Rath will be revealing portions of backlogged financial reports at each city council meeting. That process will begin at the next meeting, on Tuesday, November 21st, 2023.
UPDATE: Waseem Nisar has chosen to resign as the City of Ottumwa's Director of Finance. His resignation was accepted on Monday, November 20th, 2023, and tendered immediately.
Jessica Kinser will act as interim Director of Finance until the position is permanently filled.
Copyright 2023 KYOU. All rights reserved.