Your Southern Iowa and Northern Missouri Thanksgiving Travel Forecast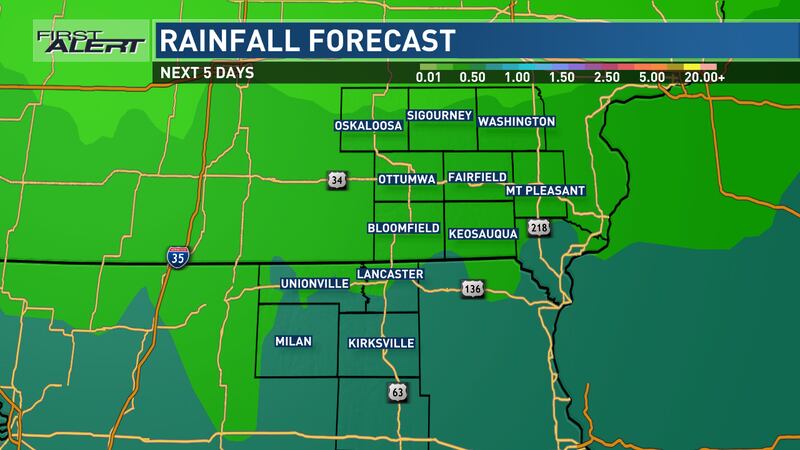 Published: Nov. 18, 2023 at 1:01 PM CST
OTTUMWA, Iowa (KYOU) - This Thursday is Thanksgiving, which means it's time to think about the travel forecast.
If you're planning on traveling this weekend, the forecast looks good across our region with dry conditions and only a few clouds on Sunday. Highs this weekend will be in the 50s across Southern Iowa and Northern Missouri.
However, a low-pressure system will travel through the Central United States at the start of the week, bringing scattered showers to the region. A few lingering showers will also be possible on Tuesday morning, but the rain should clear out by Tuesday afternoon. For now, the forecast looks dry after Tuesday morning, with only a mix of sun and clouds expected through Friday. If you have to travel on Monday, you should still be able to reach your destination easily. That being said, the best travel conditions will begin Tuesday afternoon and continue through Thanksgiving. From this weekend through Wednesday, up to half an inch of rainfall accumulation is expected.
Even though precipitation isn't in the forecast after Tuesday morning, temperatures will drop. Highs will be in the 40s Tuesday through Thursday and then drop into the 30s for Black Friday and the beginning of next weekend.
Copyright 2023 KYOU. All rights reserved.