One person dead after high speed chase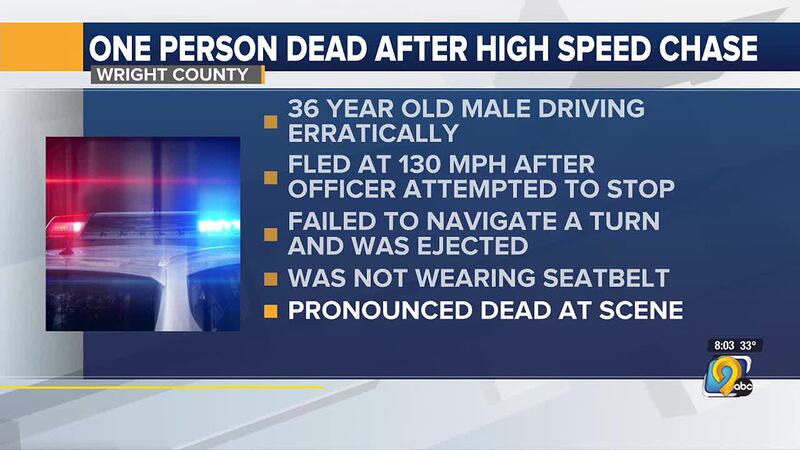 Published: Nov. 19, 2023 at 9:20 AM CST
EAGLE GROVE, Iowa (KCRG) -One person has died after attempting to flee police early Sunday morning. Officers say 36-year-old Jose Casiano was driving erratically on Iowa Highway 17 near Eagle Grove when a Wright County deputy attempted to stop Casiano, he fled driving at speeds up to 130 miles per hour.
Casiano failed to make a turn and went into a ditch. He wasn't wearing a seatbelt and was ejected. Casiano was pronounced dead at the scene.
Copyright 2023 KCRG. All rights reserved.