Caitlin Clark to appear on 'ManningCast' Monday night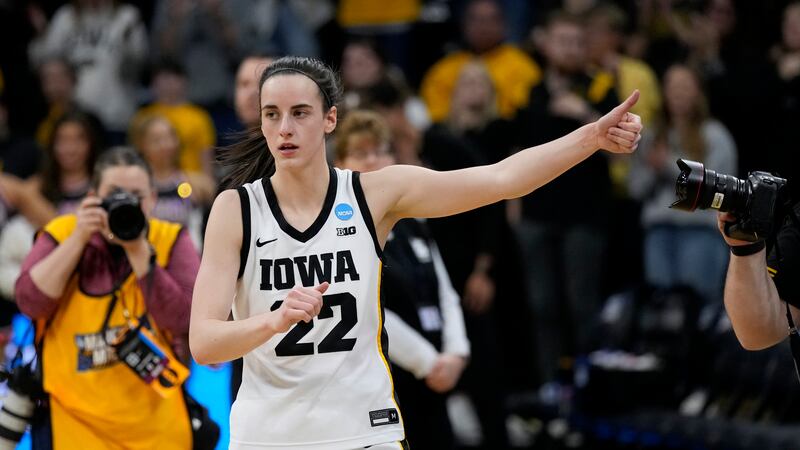 Published: Nov. 20, 2023 at 3:44 PM CST
IOWA CITY, Iowa (KCCI) - Iowa basketball star Caitlin Clark will join Peyton and Eli Manning for a guest spot on the brothers' popular show "Monday Night Football with Peyton and Eli," also known as the "ManningCast."
Peyton Manning's Omaha Productions tweeted the news Monday morning, saying the lifelong Chiefs fan would appear during the Nov. 20 game between Kansas City and Philadelphia.
Clark, the reigning national player of the year and unanimous Associated Press preseason All-American, averages 31 points, 8 assists and 7.4 rebounds a game for the second-ranked Hawkeyes (4-1). She broke the Hawkeyes all-time scoring record earlier this month in a game against UNI.
"ManningCast" starts at 7 p.m. (central) on ESPN2.
Reports are that former NFL quarterback Michael Vick will also join the show.
Previous guests this season include actors Will Ferrell and Tiffany Haddish, former tennis player John McEnroe, NBA player Klay Thompson, Chiefs quarterback Patrick Mahomes, and numerous former NFL players.
Copyright 2023 KCRG. All rights reserved.