Iowan treated to rare sight as albino deer crosses road in Solon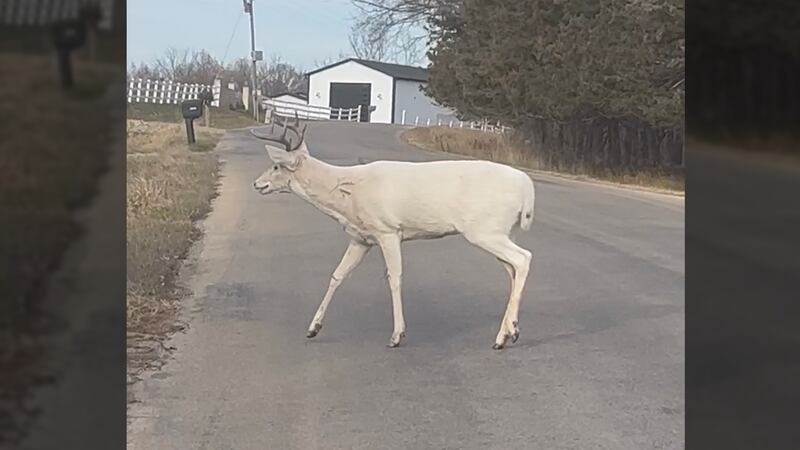 Published: Nov. 21, 2023 at 8:05 AM CST
SOLON, Iowa (KCRG) - A TV9 viewer was treated to a rare sight.
Ava Ketels submitted photos of an albino buck eating grass and crossing the road right in front of her and her family.
She said it was a surreal and exciting moment.
Data shows albino deer may only appear in one in every 30,000.
You can submit photos of animals through the YouNews portion of our website and through the KCRG News app.
Copyright 2023 KCRG. All rights reserved.